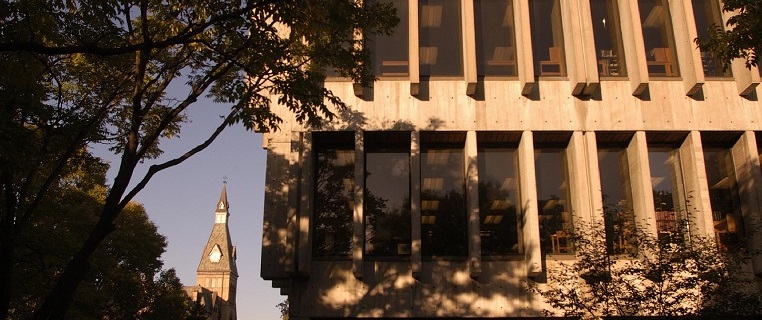 Hamline University is accredited by the Higher Learning Commission (HLC), an independent corporation that accredits degree-granting post-secondary educational institutions in the United States. More information about Hamline University's accreditation status may be found on the HLC website. The Commission is located at 230 South LaSalle Street, Suite 7-500, Chicago, Illinois 60604-1413 and can be reached at 800-621-7440.
Hamline University is also accredited by the:
American Bar Association
American Chemical Society
Minnesota Board of School Administrators
Minnesota Professional Educator Licensing and Standards Board
National Association of Schools of Music
National Council for Accreditation of Teacher Education
North American Association for Environmental Education
University Senate of the United Methodist Church
The university holds memberships in the:
Association of American Colleges and Universities
Association of Independent Liberal Arts Colleges for Teacher Education
American Association of Colleges for Teacher Education
American Association of Collegiate Registrars and Admission Officers
American Association of Higher Education
Associated New American Colleges and Universities
American Council on Education
College Board of Council for Advancement and Support of Education
Minnesota Association of Colleges for Teacher Education
National Association for College Admission Counseling
National Council on Undergraduate Research
Hamline's schools may have additional accreditation in specialized areas. Please contact the dean's office of each respective school for a complete listing. Hamline University is approved for attendance of non-immigrant foreign students under the Immigration and Nationality Act.
Hamline University is registered with the Minnesota Office of Higher Education pursuant to sections 136A.61 to 136A.71. Registration is not an endorsement of the institution. Credits earned at the institution may not transfer to all other institutions. Minnesota Office of Higher Education, 1450 Energy Park Dr., Suite 350, Saint Paul, MN 55108; www.ohe.state.mn.us; 651-642-0533.